4evergreen online launch event & panel debate
25 November 2020, 15:00-16:15
With the warm welcome of EU Commissioner EU Commissioner for Environment Virginijus Sinkevičius, discover the new wood fibre-based packaging alliance, its membership and ambition.
A panel debate with leading companies' CEOs will highlight the sector's existing circular and sustainable best practices.
4evergreen is a cross-industry alliance aiming at boosting the contribution of fibre-based packaging to the circular economy across the value chain. The alliance's vision is to perfect the circularity of fibre-based packaging to contribute to a climate neutral and sustainable society. The alliance already counts 54 active members across the fibre-based packaging value chain, including leading brand owners: Nestlé, Mars, P&G, Danone, IKEA, Kellogg's, Ferrero, and more.
---
Programme
Keynote speeches
Welcome by Susanne Haase, Programme Director of the 4evergreen alliance
Message from Virginijus Sinkevičius, EU Commissioner for Environment
Panel debate
Views and vision on the key fibre-based packaging trends towards optimising its circularity, climate and environmental impact along with further promoting the use of a life-cycle approach at each stage of the design process as well innovation of materials.
Kerstin Jorna, Director General, DG GROW
Feliks Bezati, PhD, Global Sustainable Packaging Manager, Mars
Annica Bresky, President & CEO, Stora Enso
Eric Le Lay, President of Fiber Foodservice Europe-Asia-Oceania, Huhtamaki
Gerhard Niederreiter, Head of the Nestlé Institute of Packaging Sciences, Nestlé
Q&A with the audience
Concluding remarks
Tony Smurfit, CEO, Smurfit Kappa
---
Our speakers
Virginijus SINKEVIČIUS
Commissioner, DG Environment, Oceans and Fisheries
Mr. Virginijus Sinkevicius was nominated EU Commissioner for Environment, Oceans and Fisheries late 2019. His portfolio will notably see him drive EU action toward a deepened and strengthened circular economy.
As former Lithuania's Minister of Economy & Innovation, he focused inter alia on the start-up ecosystem and science and business cooperation. Before that, Mr. Sinkevicius led the Committee on Economics at the Parliament of Lithuania, where he was elected in October 2016 as the Deputy Leader of the Lithuanian Farmers and Greens Union.
Prior to his political career, he held several positions as Team Lead for Regulatory Affairs at Invest Lithuania, Project Coordinator at Lithuanian Airports, International Group Project Manager at AB Lietuvos Paštas (the company responsible for postal services in Lithuania). He also worked as Assistant Project Manager at the Centre for European Policy Analysis (CEPÁ) in Washington D.C, where he founded The Lithuanian Tribune news portal, before becoming the Managing Editor.
Mr. Sinkevicius holds BA in International Relations and Affairs from Aberystwyth University and Master's degree in European International Affairs from Maastricht University.
Susanne Haase
Programme Director, 4evergreen alliance
Susanne Haase is the Programme Director of Programme the 4evergreen Alliance. She is an experienced editor, and award-winning journalist has been enthusiastically reporting on the international pulp and paper industry for more than 15 years. Now she has taken up the role of Program Director of 4evergreen, an alliance that is connecting industry members from across the fibre-based packaging value chain.
Susanne has authored numerous articles in her career that have underlined the importance of cross-value chain collaboration to drive circularity and the role of fibre-based products in mitigating climate change. As Programme Director of 4evergreen, she now has a perfect chance to help drive the mission forward.
Publications for which Susanne has been responsible for as Editor-in-Chief include journals like IPW (International Paperworld), Paperazzo and Biofibre Magazine. In addition, she has worked as chief reporter for APR (Aktuelle Papier-Rundschau).
Kerstin JORNA
Director General, DG Internal Market, Industry, Entrepreneurship and SMEs
Kerstin Jorna is a German national and a civil servant at the European Commission where she has held various positions, amongst others as Head of Cabinet of several Commissioners and different Director posts. Mrs. Jorna is the Director-General for Internal Market, Industry, Entrepreneurship and SMEs.
Mrs. Jorna was Deputy Director-General in the Economic and Financial Affairs general directorate where her areas of responsibility included, amongst others, macroeconomic surveillance of EU Member States, the European Investment Plan and coordination with international financial institutions.
Mrs. Jorna also held positions on the Board of both the European Investment Bank and the European Investment Fund.
Feliks Bezati, PhD
Global Sustainable Packaging Manager, Mars
Feliks is currently leading Mars global packaging sustainability strategy with a special focus on improving recycling of flexible packaging. He is passionate about circular economy and keen to develop systemic solutions to improve the recyclability of plastic and paper-based packaging. He has extensive experience in packaging design and recycling infrastructure and for more than 10 years he has been involved in various sustainability positions helping companies such as Renault, Tarkett and Danone to transition towards circular economy.
Annica Bresky
President & CEO, Stora Enso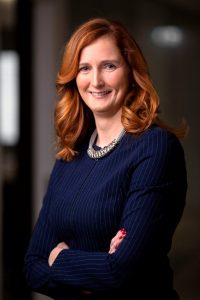 Annica Bresky is President and CEO of Stora Enso since December 2019, where she aims at driving the sustainable renewable materials company transformation. She joined Stora Enso in 2017 as member of the Group Leadership Team being Executive Vice President of the Division Consumer Board.
She sharpened her leadership skills thanks to her previous positions as President and CEO of Iggesund Paperboard AB (subsidiary of Holmen AB), and before that as Managing Director of BillerudKorsnäs Karlsborg AB (subsidiary of BillerudKorsnäs AB). Annica started her career as Development engineer and production superintendent at Stora Enso Kvarnsveden Mill.
Annica also holds a myriad of non-executive positions. Alongside her role as Member of The Royal Swedish Academy of Engineering Sciences, she sits at the board of several companies and organisations, namely: Fagerhult AB, the Confederation of European Paper Industries, the Confederation of Swedish Enterprise, the Swedish Forest Industries Federation and the Swedish Association of Industrial Employers.
A Swedish national, Annica holds an Executive MBA (Master of Finance, Strategy and Leadership) from M-gruppen, and a MSc Engineering, Aquatic and Environmental Engineering from Uppsala University.
Eric Le Lay
President of Fiber Foodservice Europe-Asia-Oceania, Huhtamaki
Eric Le Lay joined Huhtamäki in 2008 where he held several positions, including Executive Vice President, Foodservice Europe-Asia-Oceania. His appointment as President of Foodservice EAO and Fiber Packaging in 2019 oversaw the merge of the two segments, in a bid to accompany the company's 2030 strategy to develop further innovative and sustainable packaging.
Before joining Huhtamäki, he held several different roles at Amcor, including Managing Director, Chilled Foods, Amcor Flexible Europe. Eric's former positions also include Deputy Plant Manager at Johnson & Johnson before transitioning to Plant Manager at United Biscuits. He started his career at Kraft General Food France, where he worked for nearly a decade in both operations and finance/controlling.
A French national, Eric holds an MBA and M.Sc. in English.
Tony Smurfit
CEO, Smurfit Kappa
Tony Smurfit is the Group Chief Executive Officer of Smurfit Kappa Group plc (SKG), one of the leading providers of paper-based packaging solutions in the world.
He was Chief Operations Officer from November 2002 to September 2015 and he has held a number of other management positions having worked in various parts of the organisation both in the United States and Europe since he joined the company in 1986. He was elected to the Board of Directors in 1989.
He is a former Director of Aer Rianta (the Irish Airport Authority which is owned by the Irish Government), the Irish National Stud (an Irish Government owned operation), C&C plc, Ibec (Irish Business Employers Confederation) and currently sits on the Board of ERT (European Round Table of Industry), and CEPI (Confederation of European Paper Industries).
Born in England, Tony holds a Bachelor of Management Science from the University of Scranton in Pennsylvania. He was appointed Honorary Consul of Mexico to Ireland in 2003 and was nominated by the French Government of the French Legion of Honour in 2017. He holds an Honorary Doctorate of Business Administration and is a member of the Turf Club of Ireland.
Gerhard Niederreiter
HEAD of Nestlé Institute of Packaging Sciences
Gerhard Niederreiter is the head of the Nestlé Institute of Packaging Sciences which discovers and develops functional, safe and environmentally friendly packaging solutions for the future to support Nestlé's sustainability commitments. Gerhard has a PhD in Process Engineering from the University of Munich and an MBA from the University of Hagen. He began his career in Nestlé as project manager in product development and manufacturing support and has since held different strategic positions in R&D as well as in Operations. In 2016, Gerhard was nominated as a Board Member on the scientific committee for Powder Technology and Food Process Engineering of the "German Society for Process and Chemical Engineering" ProcessNet. Since 2019, he is also a Visiting Professor at the Department of Chemical and Biological Engineering at the University of Sheffield.